Dear Teacher,
Today's note is not so much for you.  Today I want to talk to the voices.  The voices that surround you.  The voices in your head.  The voices that are causing you to doubt what it is that you do.
Well, really, I only have two words for those voices today.  It is quite an easy message for them.
Shut up.
Stop talking for just today.  Your opinion is not needed.  Your thoughts do not matter.  You "knowledge" is not required.  Not today.  Not right now.
Okay.  Now I have some quick words for you, Teacher.  I mean these from the bottom of my heart.  Lets these words hang in your mind today as you ignore the voices.
You are doing a great job!
You are, really, a good teacher.
The students are listening…even if you can't tell yet.
The time that you are taking to do all that you do is worth it…especially taking the time set up quality experiences for those kids in your classroom.
You are reaching them…even the toughest ones.
What you are doing matters…you matter…so much more than it feels like sometimes.
Keep going.  The hard work will pay off.
The students may be reluctant, but don't give up.  You are getting through.
Your instincts are right, trust them.
You are awesome, and I mean really, truly awesome.
Teacher, the voices sometimes matter.  However, it is okay to take a break from them and celebrate what you are doing right.  Let today be one of those days.  Let the voices be quiet to your heart today and then look around and feel good about the good that you are doing.  It is okay to be proud of yourself.  Do that today.  See what is going well and feel good about it.  It is okay.
Make today a day about seeing how good of a teacher you are.  There are enough days for seeing what you need to improve on.  Don't look at those issues….not today.  Choose to only see the positive today.
You can do it.
Remember…quiet the voices and only hear "Good job."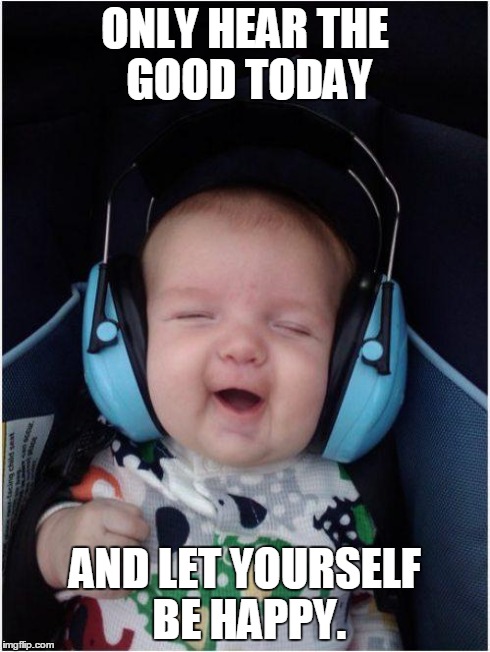 You are amazing.  You are awesome!  I am proud of you!  I believe in you!  Good job!  Now, keep on teaching, Teacher!
Love, Teacher